Make an Impact and Ignite your Advertising and Promotion Today CALL (800) 277-7398
Welcome to Mobile Branders Marketing and Promotions, a service of Infiniti Media Group, your gateway to an advertising revolution that combines the impact of mobile billboards with the reach of internet advertising. With our innovative approach, we empower your brand to break through the noise, leaving a lasting impression on your target audience. Get ready to take your business to new heights with Mobile Branders.
At Mobile Branders Marketing and Promotions, we understand the need for dynamic and effective advertising strategies. Our comprehensive solution combines multiple mediums to ensure maximum impact and engagement.
With Mobile Branders Marketing & Promotions, your potential customers can't turn the page, change the station, or switch to another channel.
Our Services gives your company a presence both on the street and on the WEB.
It is an excellent way to build the 4 MAJOR components to successful advertising.
* Recognition * Trust * Branding * Recall
Our LED Billboard Trucks get EYES on your ads
MAKE AN IMPACT WITH
MOBILE & DIGITAL ADVERTISING CALL (800) 277-7398
We Specialize In Getting Your Advertisements In Front Of The Best Targeted Audience Possible
ONLINE OR WHEREEVER THEY ARE
Studies have shown that as more people spend more time outside of their homes and in their cars, commute time has become a time when many people make buying decisions, and even make actual purchases using their smartphones!
The time that people spend driving is a time when they are very receptive to new messaging. The recall rate for outdoor advertising is much higher than many other forms of advertising.
Unfortunately, traditional billboards are beyond the budgets of many businesses.
BUT NOW, THERE'S A WAY TO ADVERTISE ON THE ROAD
– ON YOUR BUDGET!
Ready to hit the road
with YOUR MOBILE LED ADS Campaign? CALL (800) 277-7398
Mobile LED Advertising offers
endless opportunities & possibilities
With the attention our Mobile LED signs attract, you can achieve whatever messaging goals you desire.
Mobile LED Ads are ideal for:
Outdoor Advertising A Proven Way to Get the
Word Out!
Do You Need More exposure? Are you Looking to broaden your audience base?
Mobile LED Advertising offers
You can create one ad … or create a series of ads that scroll in sequence to tell a more compelling and attention-getting story.
Looking for a fast way to Get Your Business Noticed? Look no further!
To Meet With One of Our Local Representative
Our Process is Simple
Ready to start your Marketing Campaign? CALL (800) 277-7398
Contact Mobile Branders. Tell our representatives about your products, services & advertising goals.
Pick your plan and multimedia options and Campaign Time Frame.
Approve your mobile display ad design and accompanying media.
Watch your mobile LED ads campaign deliver new customers to you!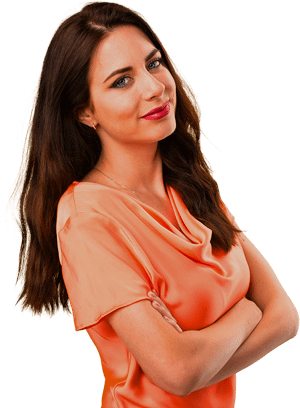 USE CODE: SAVE20
Get Up to 20% discount. For First Time Customers.
Why are Mobile Digital Billboard Advertising Campaigns more Effective?
97%
97% recall rate for messages on Outdoor mobile billboards.
91%
91% of the target audience noticed text and graphics on vehicle advertising.
39%
39% of those surveyed said they would buy products advertised on mobile billboards.
96%
96% of respondents said mobile is more effective than traditional outdoor advertising
55%
55% of respondents looked closely at the trucks.
Mobile Branders Marketing & Promotions Provides

Cost Effective Advertising
Greater exposure for your advertising dollars.

Flexibility
Your campaign can run for 4 weeks up to one year. You choose the months you would like to advertise.
Higher Reach
Target more potential clients than with a static billboard! Your ad travel with your potential clients as they commute. Mobile Branders Marketing & Promotions makes your ad Stand out in heavy traffic.
Powerful Impact
Illuminated Digital Mobile Billboards are attention-getting.

High Exposure
Your ad will be displayed day and night with our unique Digital Billboards. Not to mention, more geographic territories are covered than with a static billboard.

Online Tracking
Know where your ad is being displayed at all times through our online GPS Tracking System and Reporting System. (ID and internet access are required.)

A Captive Audience
With Mobile Branders Marketing & Promotions, you can't turn the page, change the station, or switch to another channel. Outdoor advertising can give your company a presence on the street. a public face. It's an excellent way to build the two components to successful advertising Recognition and Trust.
Ready to start your Marketing campaign?
CALL (800) 277-7398
Get in touch
Don't hasitate to contact with us for inquiries!
Don't let your brand get lost in the crowd. Step into the future of advertising with Mobile Branders and harness the power of mobile billboards combined with internet advertising. Our groundbreaking approach will captivate your audience, enhance brand recall, and drive business growth.
Contact us today at 1-800-277-7398 or [email protected] to schedule a consultation and explore how Mobile Branders can transform your advertising strategy. Unleash the potential of your brand with Mobile Branders.